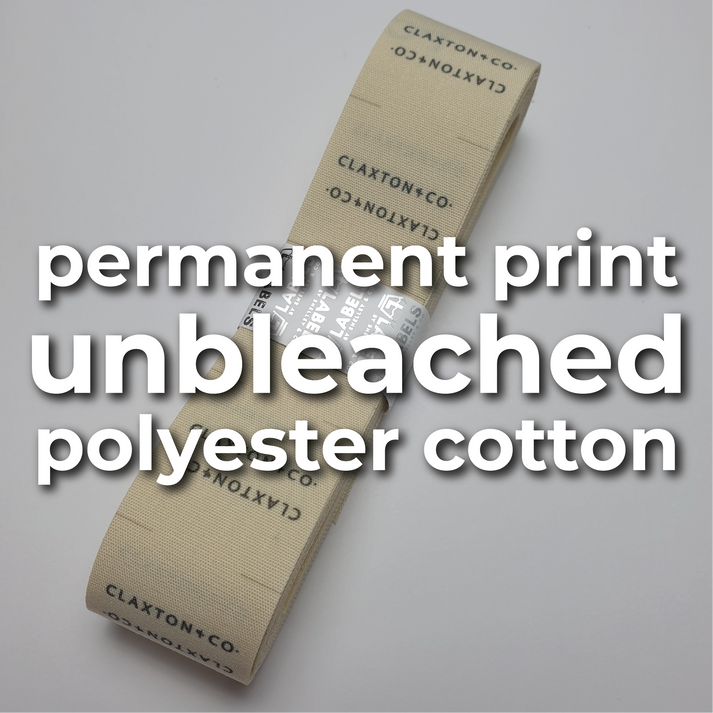 The selected combination is not available.
The selected combination does not have a preview image.
The selected image does not have product options automatically selected. Please review them closely.
Material information for permanent printed unbleached cotton polyester:
✱ cotton/polyester blend with texture
✱ unbleached yellowish colour material
✱ slit cut material without a woven edge
✱ permanent sublimation printing
✱ CMYK full colour or black printing, this material is best suited to dark colours, pale colours will not print well. All colours will pick up the fabric colour.
✱ when hot cut, the edges of the polyester/cotton blend material can be brown burned/charred due to the cotton content which does not cleanly melt like pure polyester
✱ printed in New Zealand using imported materials and inks
Selected Material Information
Total Price: $ 0.00 NZD. GST included.