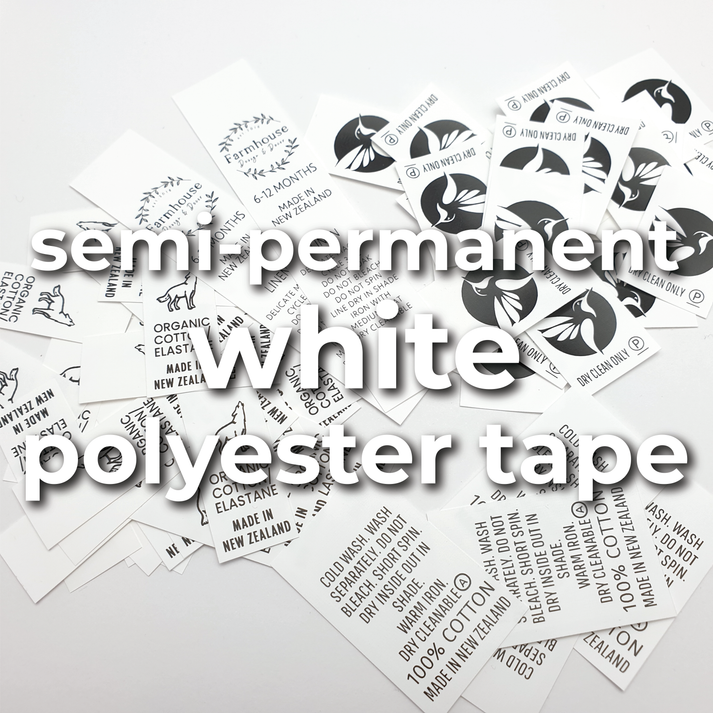 The selected combination is not available.
The selected combination does not have a preview image.
The selected image does not have product options automatically selected. Please review them closely.
Material information for semi-permanent printed white polyester tape:
✱ 100% polyester taffeta tape
✱ semi permanent single colour resin printing lasting 60-80 washes
✱ 100% opacity printing - like a stamped image
✱ paper-like feel
✱ white polyester tape with label length over 30mm is guillotine cut as default
Selected Material Information
Total Price: $ 0.00 NZD. GST included.