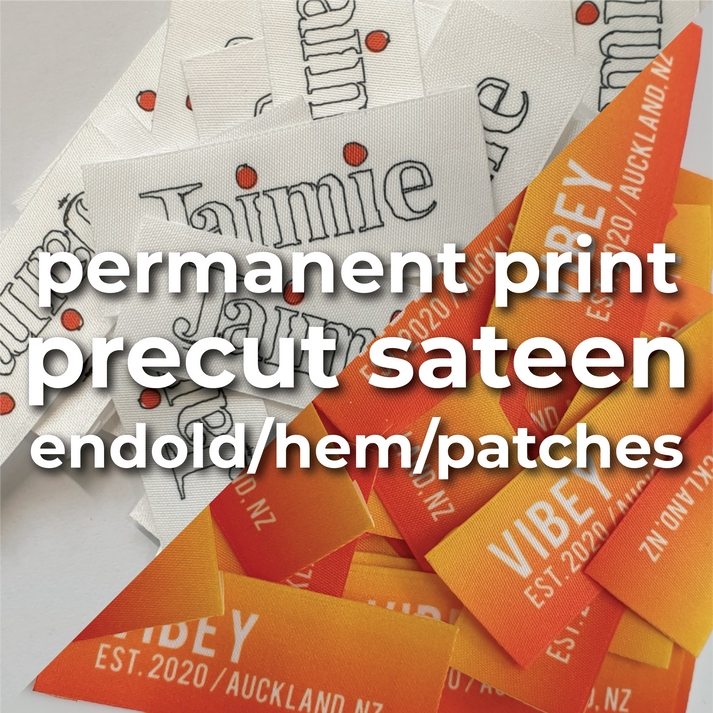 The selected combination is not available.
The selected combination does not have a preview image.
The selected image does not have product options automatically selected. Please review them closely.
Material information for permanent printed sateen endfold/patch:
✱ 100% polyester
✱ woven sateen in pre set sizes
✱ white colour material - fully printable to edges
✱ smooth soft feel
✱
permanent
sublimation printing
✱ CMYK full colour or black printing
✱ pre cut and folded (as endfold labels)
✱ printed in New Zealand using imported materials and inks
Selected Material Information
Total Price: $ 0.00 NZD. GST included.